As an Amazon Associate, I earn from qualifying purchase.
Introduction
Japanese BBQ and Korean BBQ are two well-liked options for delighting in delectable grilled meats because they both offer distinctive flavors and experiences. Both genres have devoted followings and different qualities. To assist you in making an informed choice, we will compare the characteristics, advantages, and disadvantages of Korean BBQ vs Japanese BBQ in this post.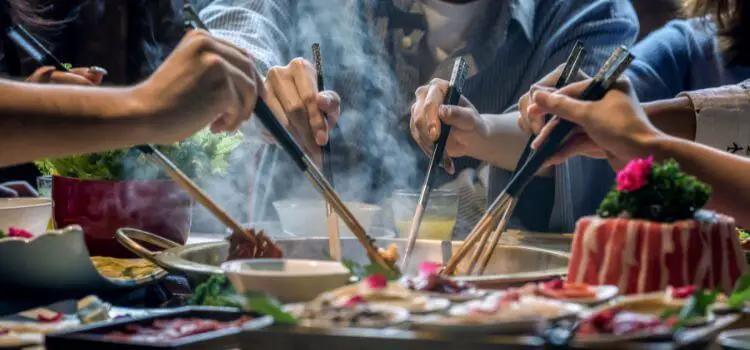 We will also provide a thorough shopping guide. This page is designed to meet your needs, whether you're a food enthusiast, a grilling expert, or someone wanting to purchase their first BBQ setup.
Delicate Flavors and Creative Presentation in Japanese BBQ
Japanese barbecue.
Bite-sized chunks of premium meat and vegetables are grilled as part of Japanese BBQ, also known as "Yakiniku," a type of cuisine. Grills built into the dining table are used in the procedure, enabling diners to cook their meal to their preferred degree of doneness. Yakiniku is an art form that honors the authentic flavors of the ingredients, not merely a meal.
Techniques and Equipment for Grilling
The food is grilled over charcoal in Japanese BBQ, giving it a distinctly smoky flavour. To enable speedy and consistent cooking, the meat slices are typically thin. Modern Yakiniku establishments often provide smokeless barbecues for a relaxing dining experience.
Popular Japanese BBQ Ingredients and Meats
Various premium meats, including Wagyu beef, renowned for its softness and marbling, are available for Japanese BBQ. Pork, chicken, and a range of seafood, including scallops and squid, are preferred options. Asparagus, onions, and other vegetables are frequently grilled to perfection.
Korean BBQ: Bold Flavors and Social Dining
What is Korean barbecue?
Korean BBQ, or "Gogi-gui," is a communal and interactive dining experience when friends and family cook their chosen meats on a grill built into the table. Korean BBQ has hearty and delicious marinades that improve the flavor of the meats, in contrast to Japanese BBQ, which emphasizes delicate flavors.
Grilling Methods and Tools
Traditional Korean BBQ uses a grill plate that lets the extra fat drip away, producing healthier and less greasy meats. Before the grill, the meats are frequently marinated in soy sauce, garlic, sesame oil, and other seasonings.
Popular Korean Banchan (Side Dishes) and BBQ Meats
Various types of meat are available for Korean BBQ, including pig belly, thinly sliced marinated chicken (dak-galbi), and beef cuts like bulgogi and galbi (short ribs). Various banchan, or little side dishes accompanying the main course, complete the experience. Kimchi, pickled vegetables, and other salads are common additions to banchan meals, adding layers of flavour to the meal.
You may read another interesting blog on Korean BBQ vs American BBQ: Exploring the Sizzling World of Grilling
Japanese and Korean BBQ: The Main Distinctions
Taste Profile
The flavor profile is where Japanese and Korean BBQs most obviously diverge. Japanese barbecue emphasizes its premium ingredients' fresh, natural flavour and uses little seasoning or marinades. On the other hand, Korean BBQ focuses on potent and flavorful marinades to give the meat a distinctive and unique flavor.
Meat Choice
Both types feature a variety of meats, but the emphasis is different. Wagyu beef, a delicacy praised for its superb texture and flavor, is known for being delicate and marbled and is a staple of Japanese BBQ. However, Korean BBQ emphasizes a wider variety of meats and strong tastes, including hog and chicken.
Seasonings and Sauces
To enhance the natural flavors of the meats, Japanese BBQ frequently serves them with light dipping sauces such as ponzu (citrus soy sauce) or sesame-based sauces. Instead, Korean BBQ uses hearty and savory sauces like doenjang, a fermented soybean paste, and ssamjang, a spicy dipping sauce, to enhance the rich flavor of the grilled meats.
The Dining Environment
The environment at a Japanese BBQ is frequently calmer and more private, allowing diners to fully enjoy the delicate aromas and textures of the grilled foods. Conversely, Korean BBQ is a joyful and engaging dining experience where guests share cooking tasks in a dynamic and communal setting.
Dyna-Glo DGN486SNC-D Heavy Duty Stainless Charcoal Grill, Large
Japanese BBQ: Benefits and Drawbacks
Korean BBQ: Benefits and Drawbacks
The Appeal of Korean and Japanese BBQ
Appeal of Japanese BBQ
Japanese barbecue is renowned for its focus on the natural flavours of premium meats and the opulent dining environment it offers. For food lovers, the emphasis on simplicity and artistic presentation produces a distinctive and delicious gastronomic experience.
Korean BBQ appeal
People are drawn to Korean BBQ because of its colourful and strong flavours and the fun and social component of grilling and sharing a meal. It is a fun and memorable dining experience due to the energetic environment and the abundance of sides.
Buying Guide: Korean vs. Japanese BBQ
Budgetary Factors
The budget should be considered when choosing between Japanese and Korean BBQ settings. Japanese barbecue is more expensive than Korean barbecue, particularly when using Wagyu meat. Establish the amount of money you are willing to spend on the experience.
Size and Space Available
Take into account the available space in your house or outside. Korean BBQ settings may need more space, especially if you want to host larger groups of people, while Japanese BBQ grills are frequently tiny and appropriate for smaller events.
Features and Equipment
Examine the features and extras that various BBQ models provide. While Korean BBQ grills may feature integrated ventilation systems for better smoke control, certain Japanese barbecue grills offer smokeless indoor-use choices.
Which One Fits You Best?
While Korean BBQ offers a variety of potent flavors that would be great for an adventurous eater, Japanese BBQ is concentrated on offering high-quality meat with a straightforward, meaty flavor.
Japanese barbecue might be more suitable for a more intimate gathering because premium meat might be pricey. Korean barbecue is fantastic for bringing people together as long as everyone is okay with eating several different dishes.
Whatever you decide, rest assured that it will result in a delectable meal with a variety of Asian flavors and a pleasurable eating experience.
Japanese and Korean BBQ care and maintenance
Maintenance and Seasoning
Regular cleaning and seasoning are crucial for preserving your BBQ grill's functionality and lifetime. To keep your grill in good condition, adhere to the manufacturer's recommendations and use the proper cleaning supplies.
Storage Advice
Your BBQ grill should be kept in a cool, dry area when not in use. To prevent contaminants from adhering to the surface of the grill, cover it.
FAQ: japanese bbq vs korean bbq
Which is superior, Korean or Japanese barbecue?
Individual preferences determine whether a person like Korean or Japanese barbecue. While Korean BBQ offers rich flavours and a lively social setting, Japanese BBQ offers a more refined and delicate experience. To find out which one best matches your palate, try both.
Can I cook things other than meat on the BBQ grill?
Absolutely! Both Korean and Japanese barbecues are adaptable enough to serve a variety of vegetables, seafood, and even tofu. Try out several ingredients to make a varied and enjoyable supper.
Are vegetarian choices offered at Korean BBQ establishments?
Many Korean BBQ restaurants serve vegetarian fare, such as grilled tofu, mushrooms, and vegetable skewers. Some establishments may even feature special vegetarian menus to accommodate various dietary requirements.
Can I have Korean and Japanese barbecue in the same place?
While some restaurants might provide Korean and Japanese barbecue, locating specialized eateries that specialize in just one type is more typical. Some fusion restaurants may incorporate components from both cuisines.
Can a Korean BBQ grill use inside?
Using a Korean BBQ grill indoors can be safe if you have appropriate ventilation to ensure the smoke is adequately distributed. The manufacturer's recommendations for indoor use should also followed, as should your awareness of fire safety.